Over the course of being stuck at home during Coronavirus pandemic, I had a lot of hours to fill with my daughter. She loves crafts, but, unfortunately for her, I can't craft anything to save my life. I'll be updating the post as I create more masterpieces.
Space X Crew Dragon and Falcon 9 rocket
We, like many Americans, got swept up in excitement of the first crewed spaceflight launched from the United States in almost a decade. We watched the live stream as a family, and my daughter was so captivated by the rocket she wanted me to make one for her.
Unfortunately, I doubt the spaceworthiness of my creation.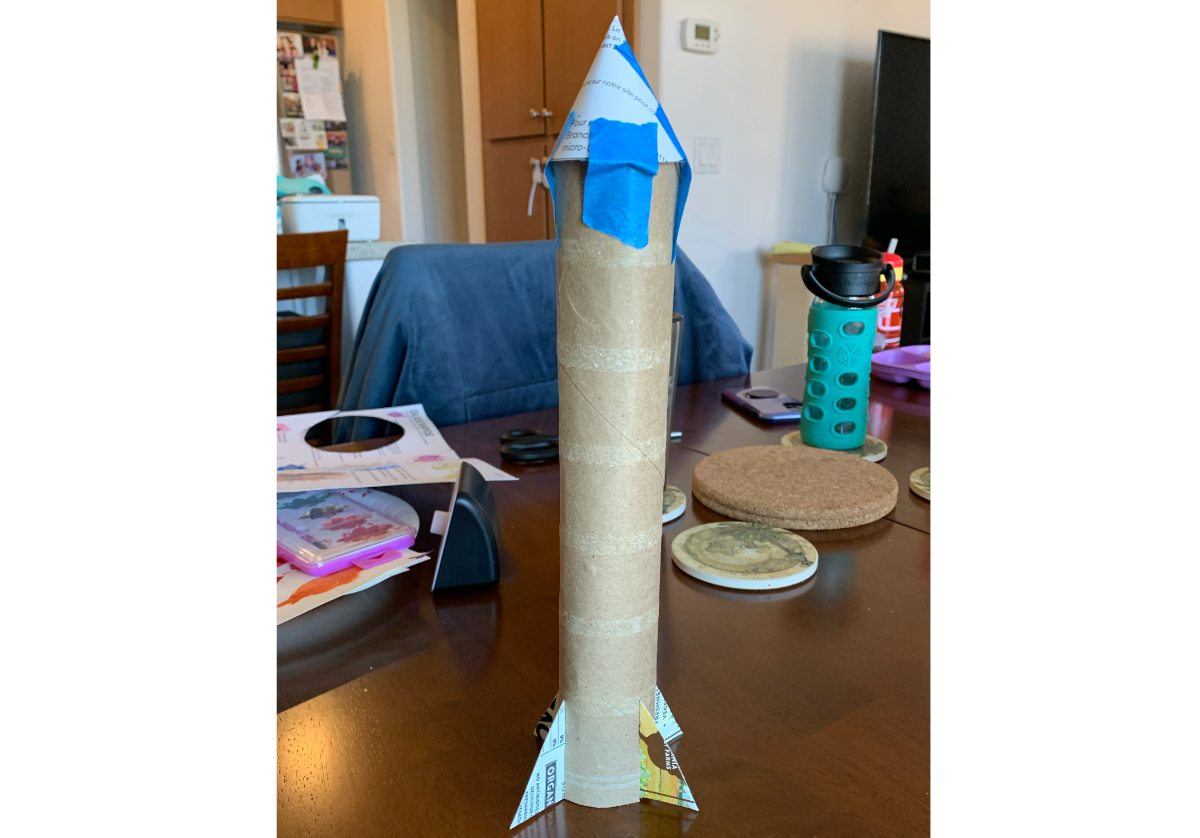 Crafted with a paper towel core, junk mail, a Clover egg carton and painter's tape.
Boo and Wally
Update 10/20/2020
For over a year, my daughter has taken this Monsteroo Boo stuffed animal with her everywhere. She sleeps with it, it's at the dinner table, it goes to daycare. She wanted me to draw Boo and his friend Wally, and this was the best I could do.
When my dad saw my drawing, he said "it's like a photograph" and then snorted with laughter. I don't blame him.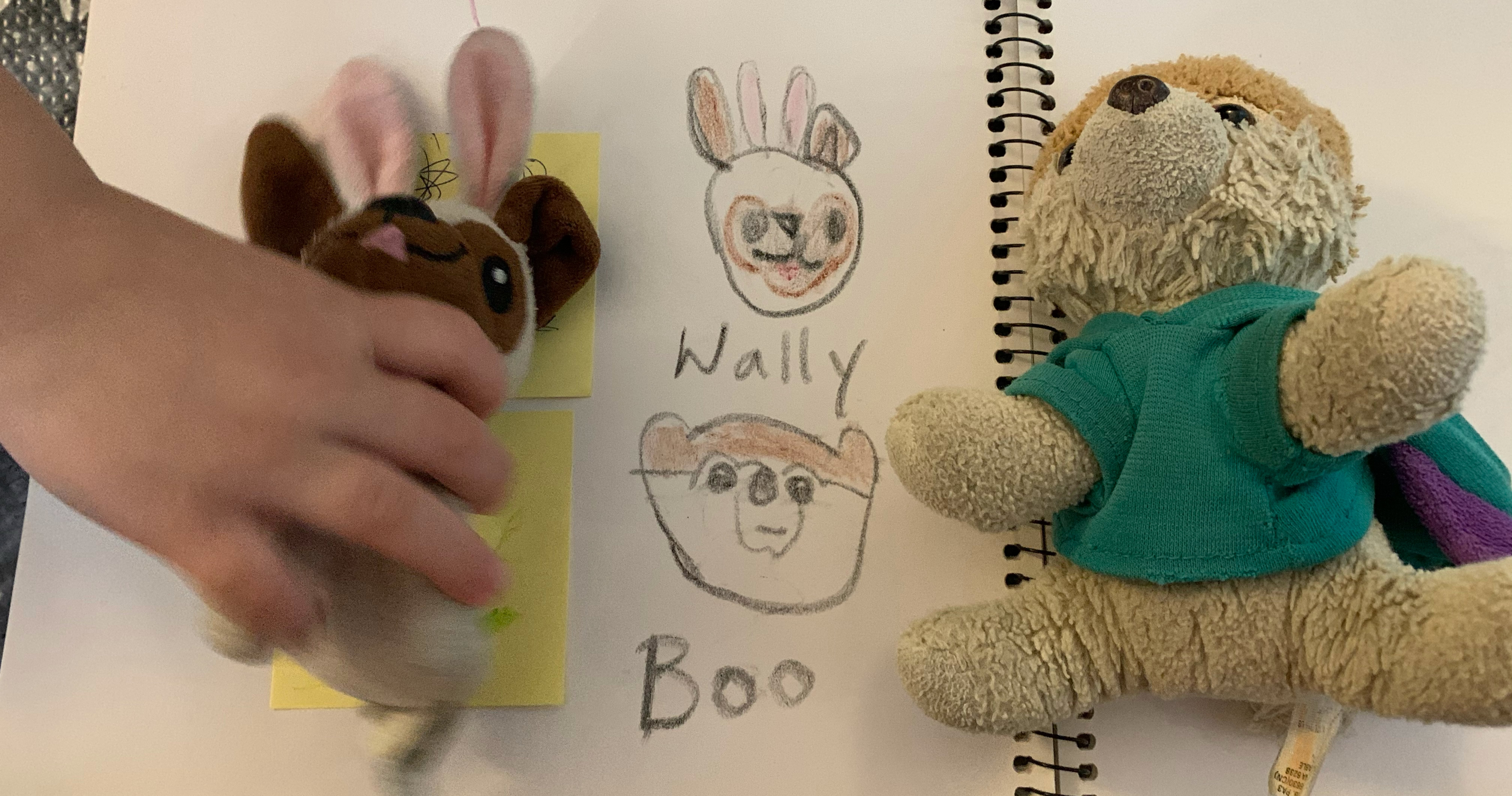 Dustin Liang Boo and Wally, c. 2020 Crayon on paper
Blaze and the Monster Machines
Update 10/24/2020 For months, the show we watched before bedtime was Blaze and the Monster Machines. It was my daughter's favorite show. The show introduces viewers to Science, Technology, Engineering and Math in every episode. I wholeheartedly approved of the show, but then I was asked to "make a Blaze" like in this video. It was not my finest work.
Professionally crafted Blaze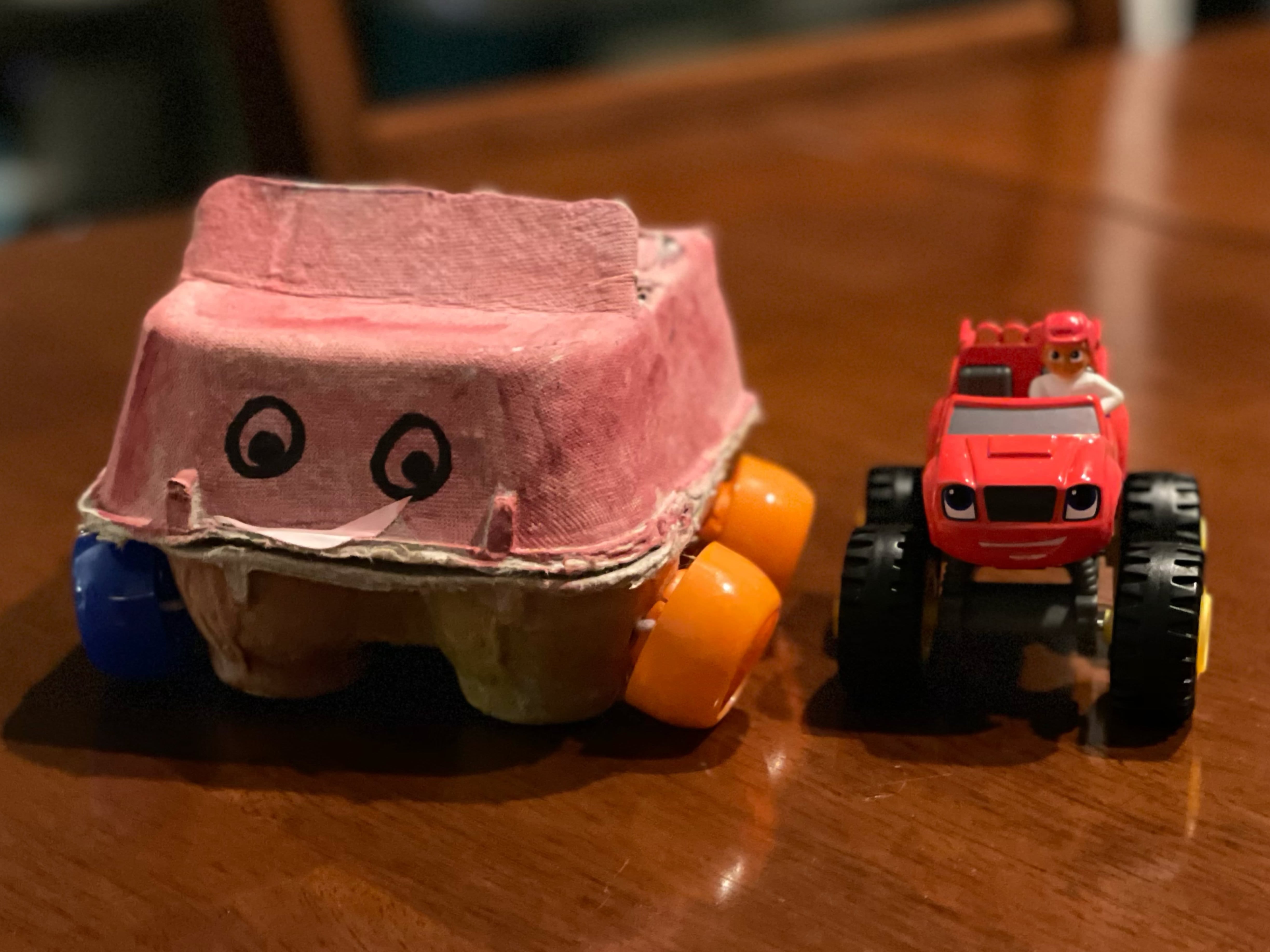 My Blaze…
Clay Bee
Update 11/21/2020 We got some modeling clay as a gift, and this is what she wanted me to make.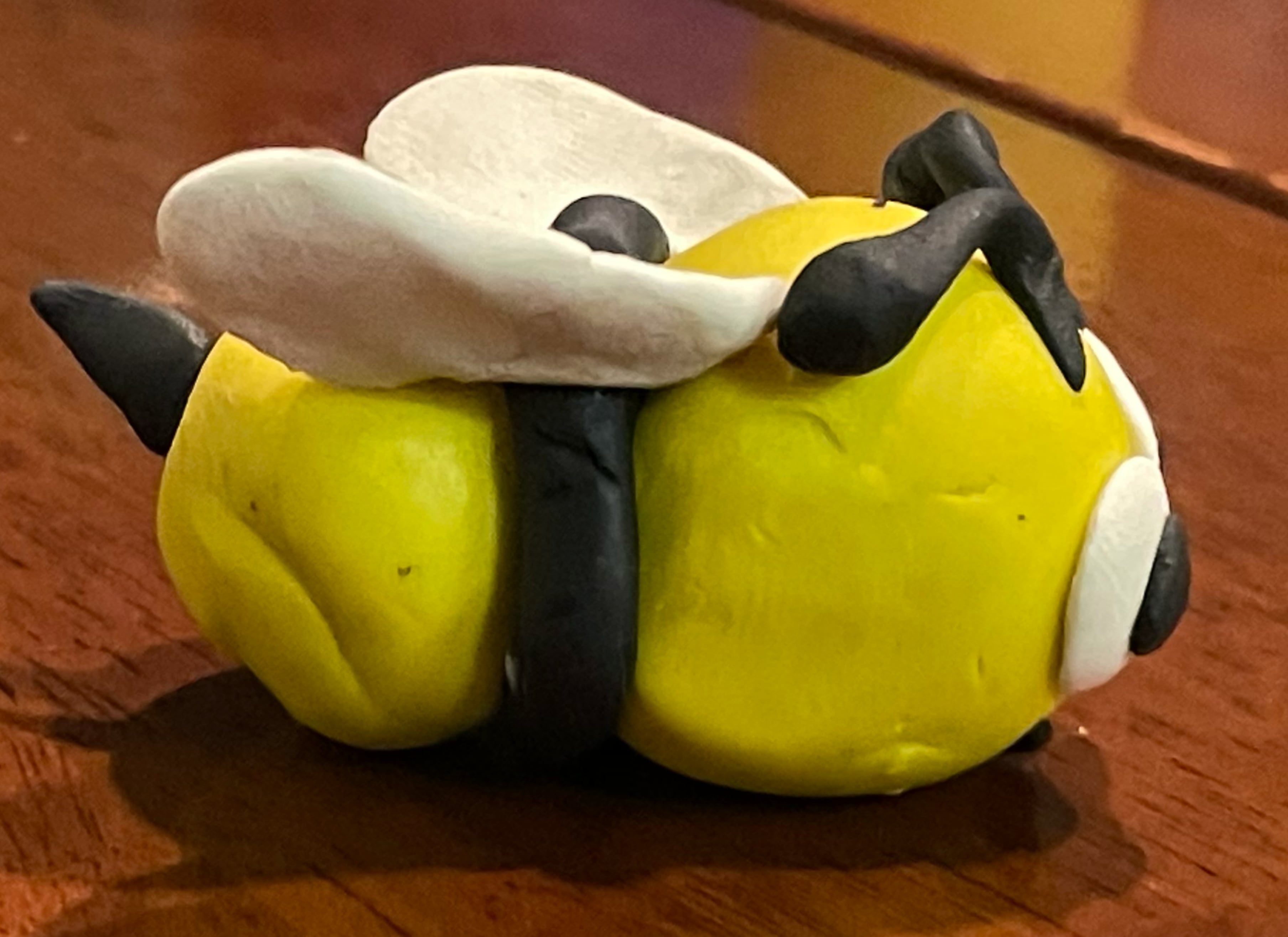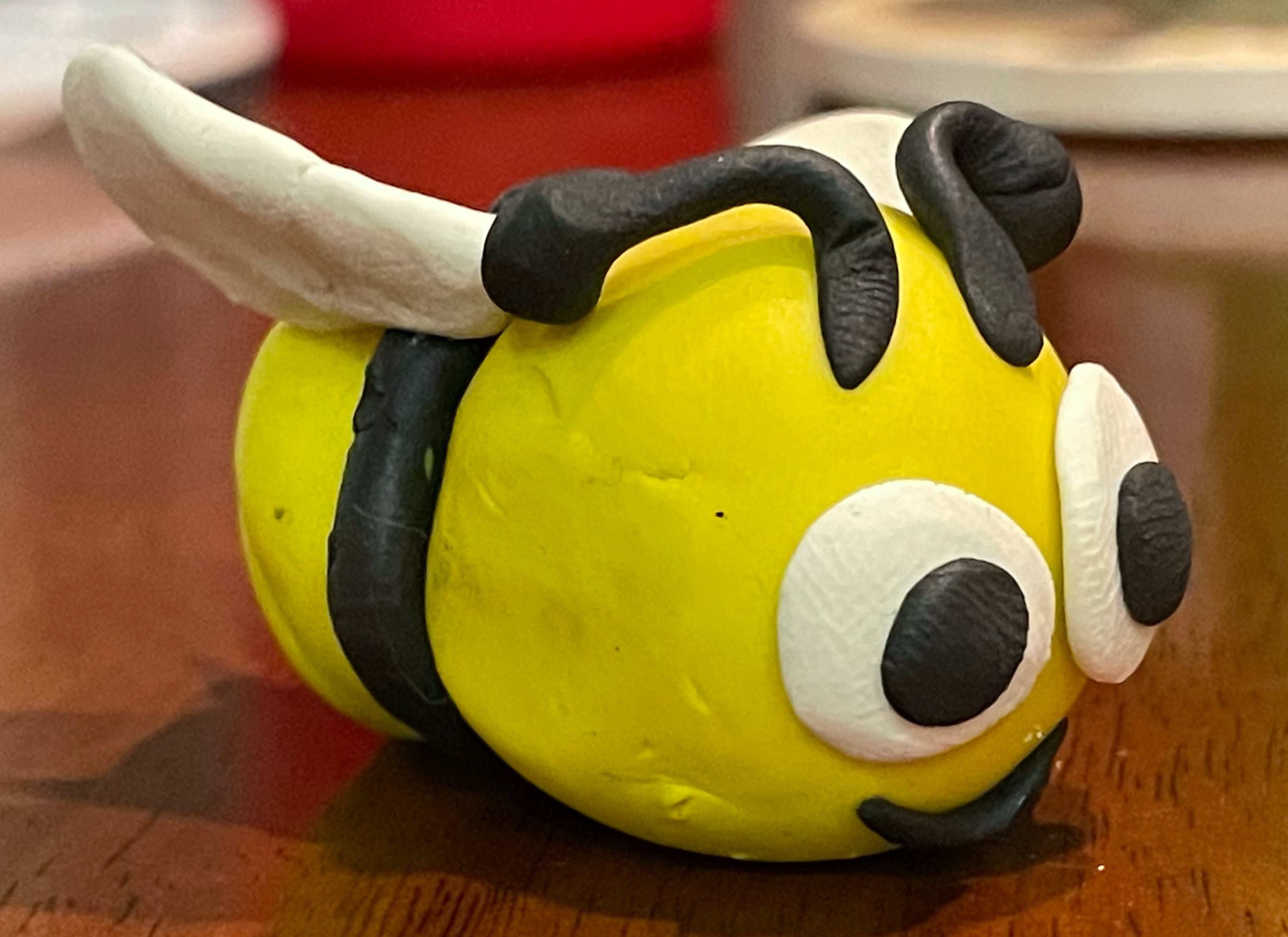 ---
See also